Mixed opinions arise after College Park allows voting by non-citizens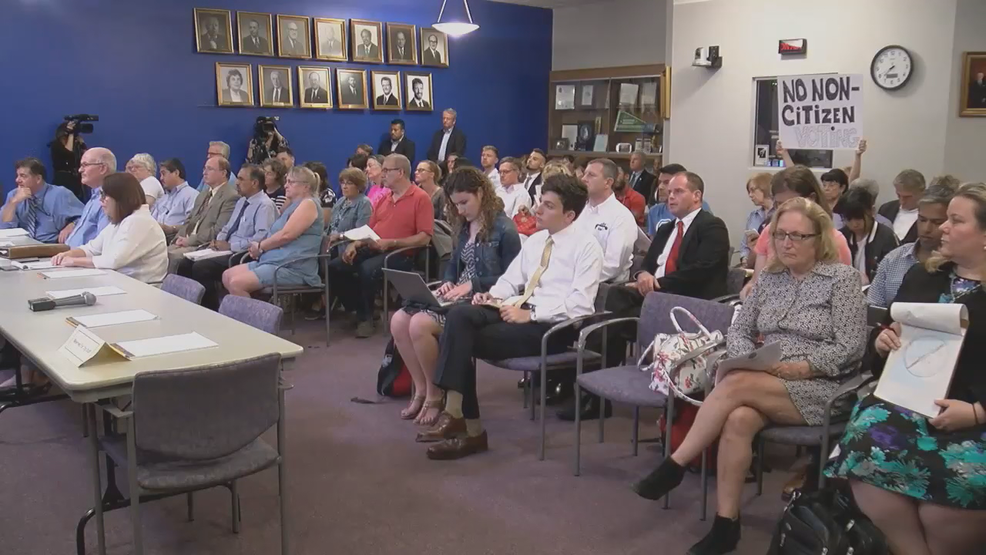 COLLEGE PARK, Md. (ABC7) —
People packed the College Park City Council chamber on Tuesday night, some holding signs. After about four hours of back and forth, the College Park City Council voted to allow non-citizens to vote in city elections.
On Wednesday, that decision still brought in mixed opinions.
"If they are affected by the policies and the laws, then they should be privy to being able to have a say," said Charlia Acree, a Hyattsville resident who once lived in the College Park area.
"The very value of citizenship should be special," said Mike McClellan, a College Park resident.
McClellan says his wife was at the meeting on Tuesday night. He says he's not surprised by the decision but says he doesn't agree with it.
"It isn't something to say, 'Okay, citizenship… that's just a nuisance. You can do everything you want here so, what do you need citizenship for?'" He said.
Still, some said they can see both sides.
"I feel like, since they are here, you don't know their situation and why they had to come here, so I feel like we shouldn't hold that against them," said Raven Sessoms, who lives in the College Park area.
City Council made the decision around midnight.
Unmute